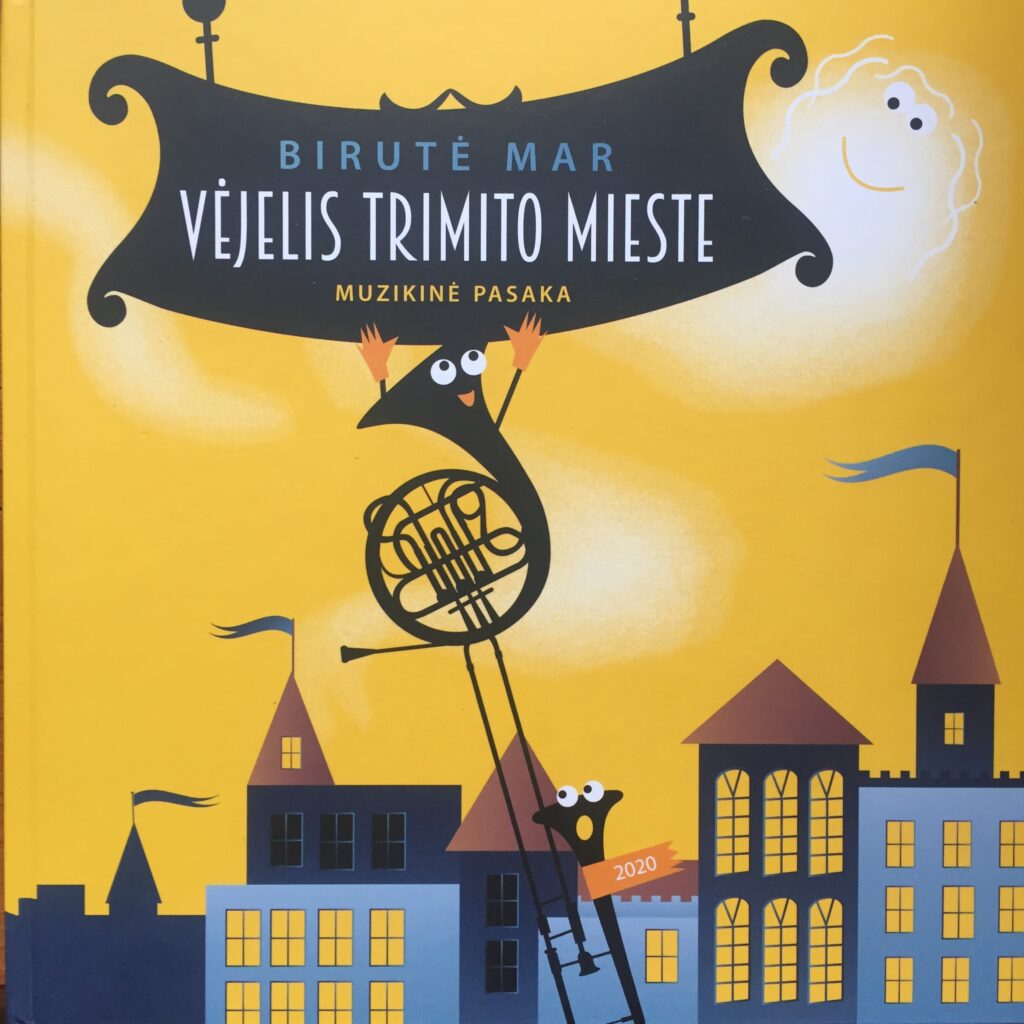 "Little Wind in Trumpet Town" (Lith. Vėjelis trimito mieste) – musical fairy-tale; author Birute Mar; illustrator Asta Puikiene, editor Janina Riskute. p. 48., 2020, Vilnius. Published by Lithuanian State Wind Orchestra "Trimitas". ISBN 978-609-95477-1-8.
…..
…Once upon a time there lived the Little Wind. He immensely adored one city where music played from morning to evening. It was the Trumpet Town. Here lived a wide variety of townspeople: noble Trumpets and French Horns, grumbly Trombones and tolerant Euphoniums, talented Flutes, humble Clarinets, greedy rich who were all in the gentlemen and ladies' club of Tubas, even Saxophones known as the bullies and thieves. Everyone was led by the Maestro Conductor or the Trumpet Town Traffic Regulator. When they gathered in the morning, they all read music newspapers which were written as a sheet music!
Yet one peculiar day a turmoil began in the Trumpet Town. The only one who was able to save the townspeople was the Little Wind…
…..